Trumark's new townhomes create an indoor/outdoor living experience that most city living developments are unable to offer
By Abby Pittman
Situated in the heart of downtown Dublin, California, Trumark Homes' Perch is a residential development unlike any other in the city. With a total of 60 four-story townhomes at build out by the end of 2018, Perch is turning out to be one of the most unique residential developments in the area, offering highly sought after rooftop decks.
Perch provides the desired central downtown location, but with the amenities of a more suburban area: attached townhouses, private two-car garages, and, to top it off, private rooftop decks.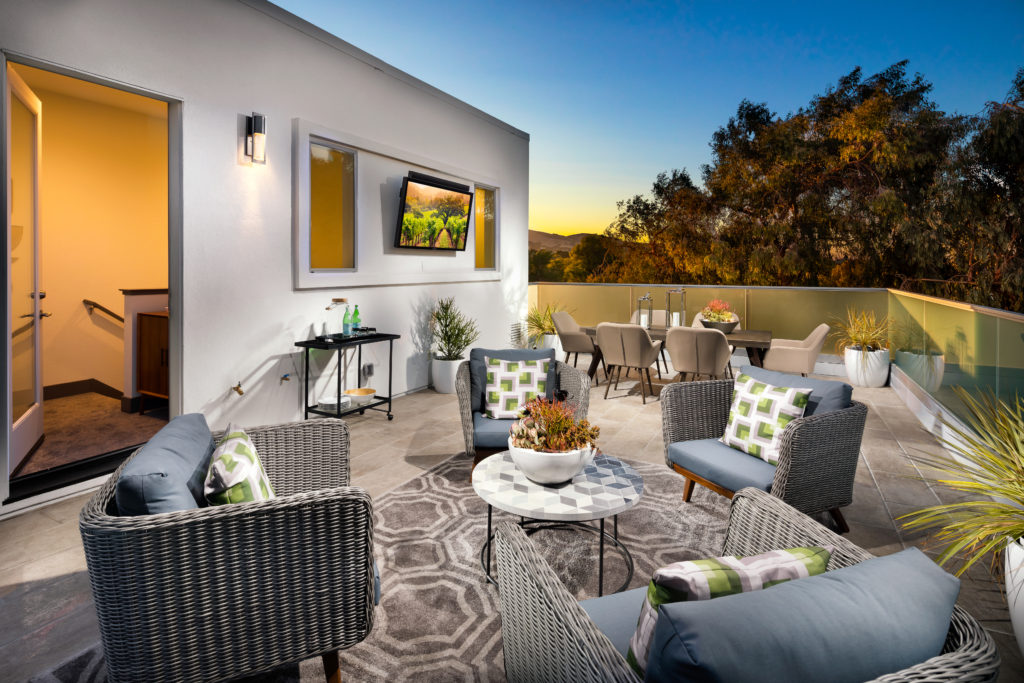 Introducing the first development with rooftop decks in the area, Perch makes a bold statement on the regeneration of Dublin's historic downtown core and creates a unique ownership opportunity for professionals that work in the Bay Area. Representing prime for-sale townhomes in an area primarily dominated by rental housing options, the project truly cements the neighborhood as a walkable mixed-use district and modern urban village, taking advantage of its proximity to two major retail centers and offering easy access to the West Dublin/Pleasanton BART station.
Downtown Dublin is an emerging area, with walkable proximity to restaurants, bars, shopping, and just minutes away from a BART station. The city is a mecca for professionals and young families searching for convenient city housing without sacrificing their living standards. "Perch is about blending thoughtful design, attractive architecture and contemporary style that meets our target demographics' needs," Christina Ball, Marketing Director for Trumark Homes, said. "This community of townhomes brings a new offering of for-sale residential opportunities to the growing housing market in downtown Dublin."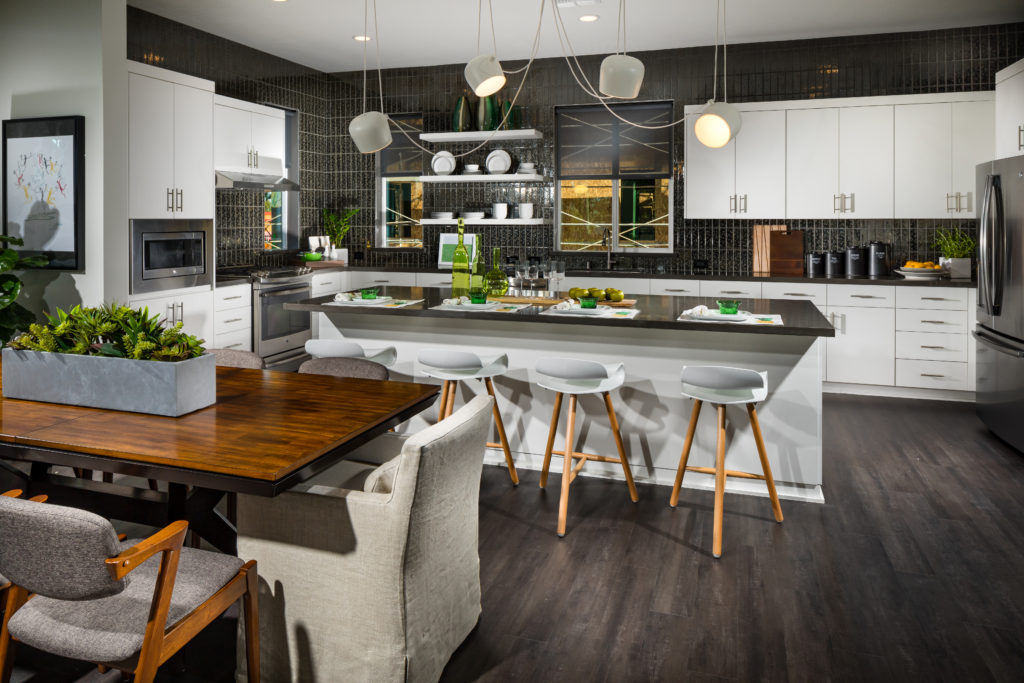 Keeping in mind the target market of tech-savvy professionals, the homes offer refreshing open floor plans and modern conveniences, including keyless entry doors and smart home technology features, to keep up with the Silicon Valley/Bay Area lifestyle. A vibrant location close to work, freeways, public transportation, culture, and everyday conveniences and amenities keeps residents connected to the people and places they visit most. Due to the lack of yard space, the community is thoughtfully planned, with private rooftop decks and community amenities that feature a fire pit, fountain, barbecue, and seating, providing a place for residents to play and entertain, or relax and reflect.
In the 2018 Bay Area Building Industry Association's "Excellence in Home Building" Awards, Perch was named the "Attached Community of the Year," confirming both market and industry acceptance of the community. Additionally, Trumark Homes won "Detached Community of the Year"
for their nearby Glass Bay development in Newark, and Trumark's Christina Ball was named "Marketing Director of the Year." Trumark won a total of eight awards and was a finalist in 16 other categories.
According to Trumark's Northern California Division President, Tony Bosowski, what he believes really tipped the scales in their favor for Perch was the rooftop decks. "The rooftop decks definitely set us apart from other competition in the area," Bosowski explained. "They not only helped us differentiate ourselves from other builders, but really make Perch a premium because of the additional living space that the deck provides – it's the urban backyard." Perch is the first townhome community to debut the city's residential rooftop deck, and this feature also helped inspire the name of the development. The decks allow buyers to be perched above the city in a comfortable outdoor living space.
"Capitalizing on views of the hills and this downtown Dublin location, Trumark, and KTGY raise the bar again and introduce the first residential private rooftop decks for this market to complement Perch's contemporary design," said Jill D. Williams, AIA, Chairman of the Board of Directors at KTGY Architecture + Planning and Managing Principal of KTGY Oakland. "Flooding light into the upper floor, the third-level stairwell is uniquely designed for rooftop deck access. Each deck offers privacy from one another, and distant views of the surrounding hills."
Private home access, two-car garages, ground floor patios, and private personal rooftop deck living spaces give buyers all the benefits of living in a smaller suburban community without having to sacrifice the most important factors – location and accessibility. Perch offers three different floor plans, with two to three bedrooms, ranging from approximately 1,521 to 1,758 in square feet.