The indoor-outdoor luxury of Trumark's Glass Bay homes provides buyers with suburban styled amenities in an accessible and convenient location
By Abby Pittman
The best way to approach developing and building a community where people want to live is simply to listen to what they have to say. And for this particular community — with the housing crisis in the San Francisco Bay Area reaching critical mass — the message was clear from the start: the demand for new homes in Newark was high, the only thing missing was the new homes themselves.
California homebuilder Trumark Homes recently debuted their latest award-winning community, Glass Bay, a collection of 217 contemporary detached two- and three-story single family homes ranging from 1,829 to 2,553 square feet with prices starting in the low $1 millions. Glass Bay was recognized by the Bay Area Building Industry Association with several awards, including the coveted Detached Community of the Year award, and finalist awards in the Best Architectural Series and Best Architectural Design categories.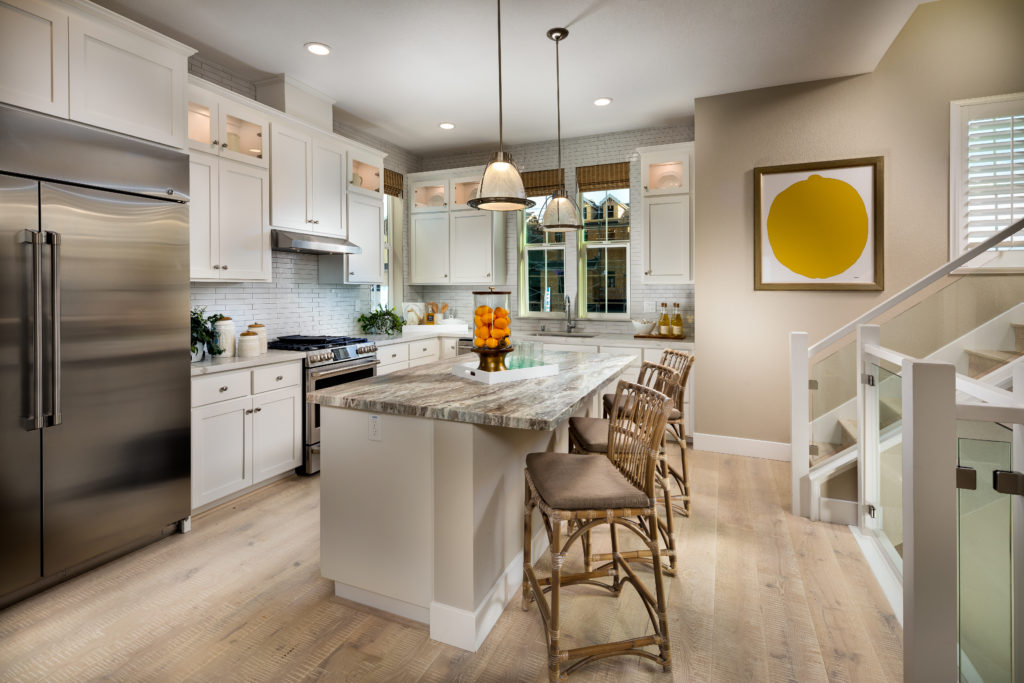 Located in the enclave of Newark — one part of the "Tri-City" areas in the southeast section of the San Francisco Bay Area — Glass Bay is perfectly situated in the heart of the Silicon Valley, providing residents with easy access to the area's ample restaurants, shopping, attractions, and employment opportunities. And, with a better price point and a shorter commute than many other cities in the area, Glass Bay is set to exceed buyers' needs for attainable, convenient housing.
"We have attracted a wide variety of buyers, from Silicon Valley professionals to first-time homebuyers and everyone in between. With Glass Bay located far enough away from the hustle and bustle of the city, but close enough for a convenient commute, the community meets our buyers' desires by offering trend-setting homes in a safe and family-oriented environment," Tony Bosowski, Division President for Northern California, Trumark Homes said.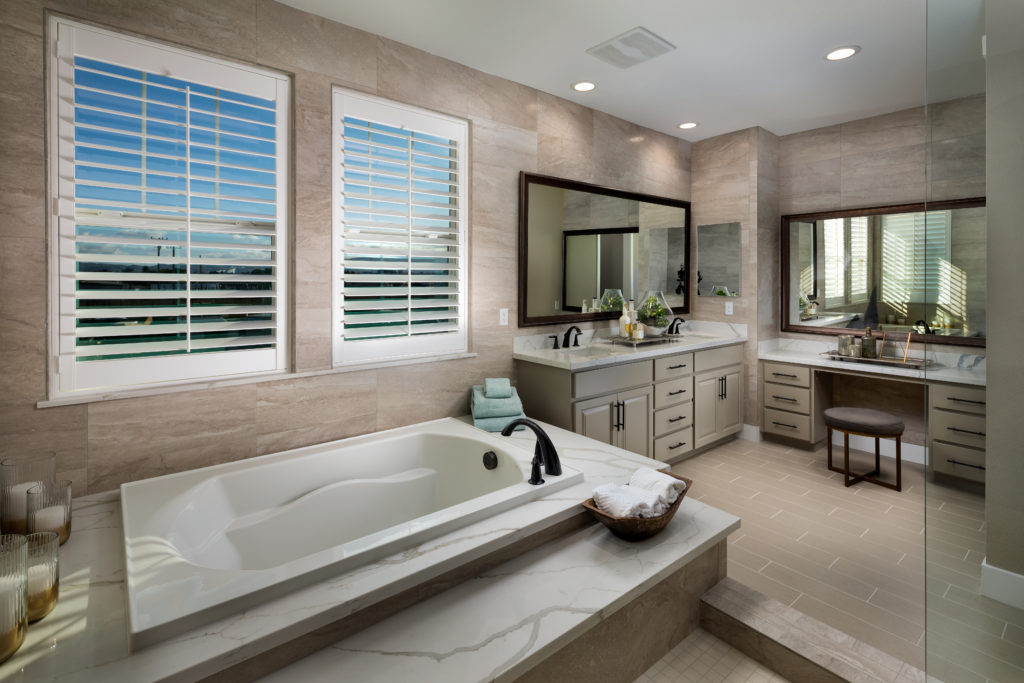 In order to attract Millennials in search of starter homes, young families, and professionals, Trumark developed residences with open floor plans, modern conveniences, and a style reflective of the area's natural setting for a contemporary coastal vibe. In addition to their flexible designs which cater to all lifestyles, Glass Bay offers outdoor community spaces perfect for gathering, entertaining, or simply relaxing.
"With an abundance of competition in the area, we felt it was important for Glass Bay to stand out from surrounding neighborhoods," Garrett Hinds, Trumark's Director of Architecture, explained. "We pulled from the coastal influences of the nearby bay and wildlife preserves and infused this into our architectural style, color palette, landscape design and overall theme of the community."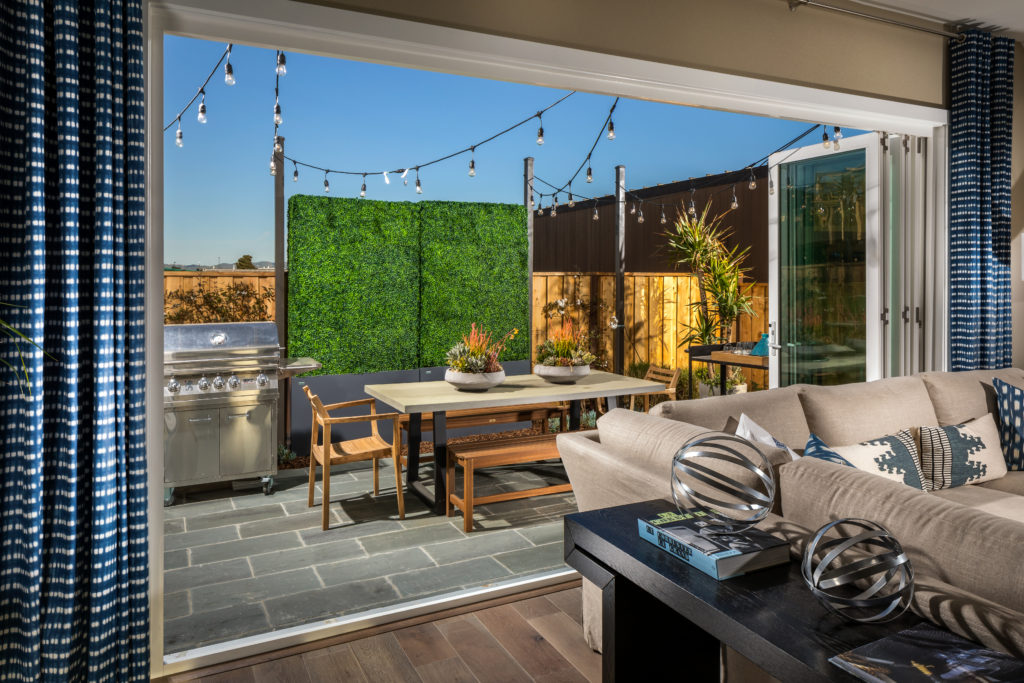 The Boardwalk collection represents a unique choice with three story floor plans that feature bedroom suites on the first floors. The design team sought to maximize connectivity between living and outdoor spaces and create plans that allow for family flexibility and various living arrangements. The homes at Saltcreek were designed for variable lot sizes in order to maximize efficiency for the different square footage ranges. Each one features an open floor plan and flexible spaces in addition to outdoor spaces, making indoor-outdoor living a reality. Seagrass was envisioned to offer seamless living. Each space flows from one to the next, designed to provide versatile spaces as well as backyard spaces for outdoor living. Entertaining and relaxing come naturally here.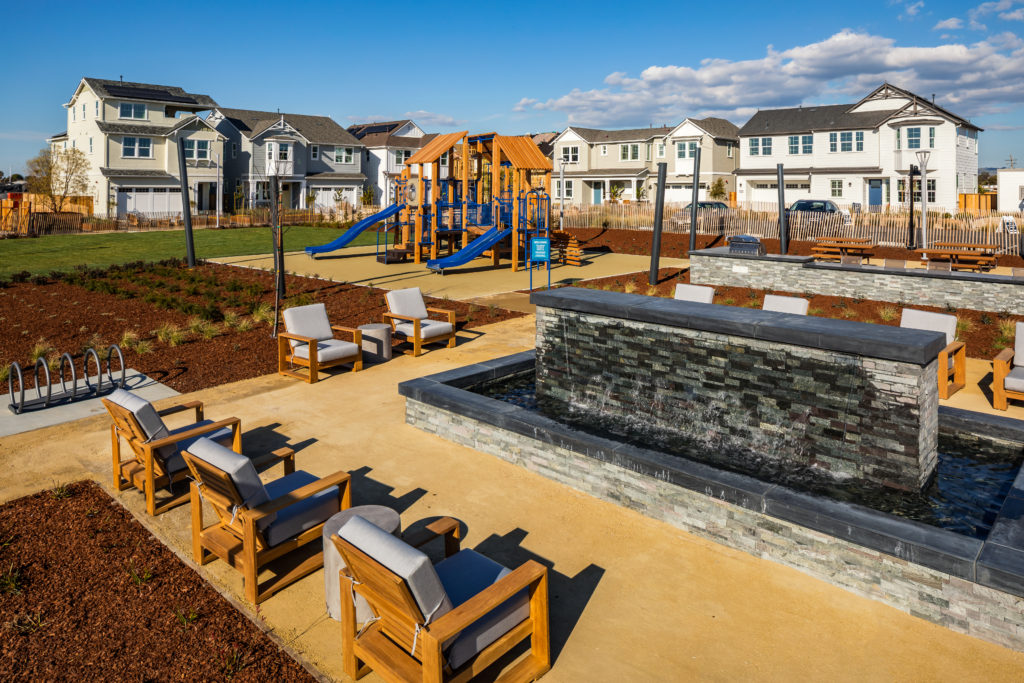 From the design details to the expansive common area space, this community speaks to a lifestyle that any buyer would love to call their own. Demand for Glass Bay homes is unprecedented and releases continue to sell out as soon as they hit the market. Trumark won't stop here, though. "After reaching a sellout at our Timber community in 2016 in Newark and now having a swift response to Glass Bay, we will continue to look for secondary markets with a housing shortage and access to jobs and transportation where we can introduce the next generation of homes to buyers in the Silicon Valley," Bosowski explained.
Abby Pittman is the Editor for Builder and Developer magazine. She may be reached at abby@penpubinc.com